Terry Auto Outlet Services We Offer:
 - Full Service Oil Change
Complete Fluids Check
Tire Pressure Check
Tire Rotation
- Tire Replacement
- Alternator, Battery, Starter
Starting, charging tests
Cables, Wiring Diagnostics
- Brake Repair
Front/Rear Brake/Rotor Replacement
Calipers, Hoses, Hardware
- Suspension Work, Full Service
- Air Conditioning Service
- Antifreeze - Coolant flush
- Radiator and Water Pump Replacement
- Belts and Hoses
- Computer and Electrical Diagnostics
- Mufflers and Exhaust
Terry Auto Outlet & Repair Shop in Kernersville - Serving, Winston Salem, High Point, Burlington, and all of North Carolina
When you need auto repair for your vehicle from Terry Auto Outlet, please feel free to use our Service Center. Our mechanics are highly trained experts who are familiar with working on your exact vehicle. From basic oil changes and tire rotations to larger repairs, we make sure to provide all types of service for our customers. We will also let you know about upcoming issues before they become real problems. 

If you'd rather complete car repairs by yourself, we completely understand. Feel free to speak with our service department for support in maintaining your vehicle. You can schedule an appointment with the service department online, on the phone, or just come into our dealership at 975 Hwy 66 Kernersville, NC 27284.
View Inside Our Service Department: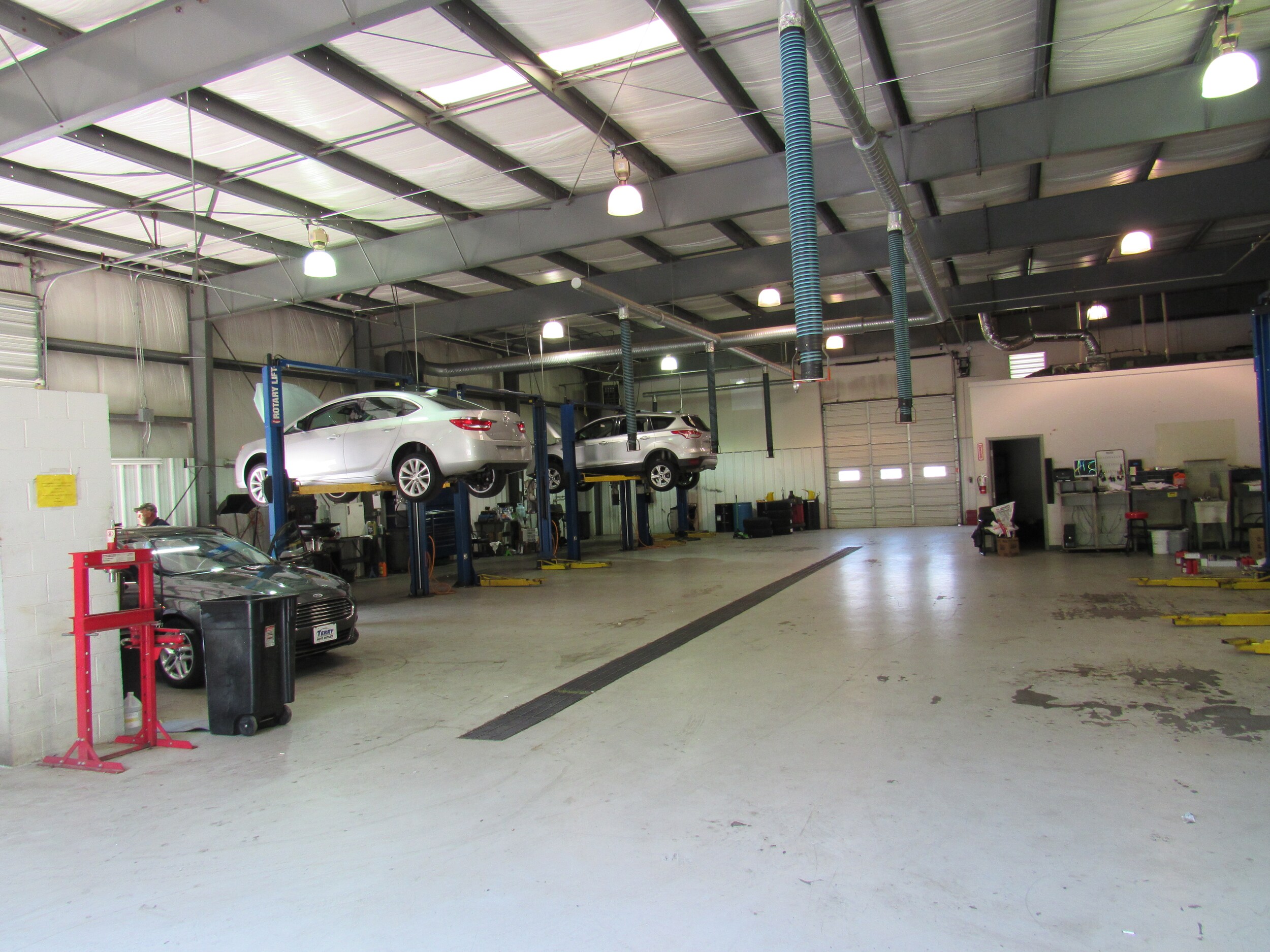 View Inside Our Waiting Room: