In addition to selling reliable preowned vehicles at affordable prices, Terry Auto Outlet has a full service and repair department to keep your car running smoothly. Not all used car dealerships in Kernersville, NC provide car maintenance services, and this is one thing that sets Terry Auto apart from the competition. The same trained mechanics that inspect and tune-up every used car that comes to the lot are the same mechanics that can continue to service your vehicle after you purchase it for as long as you own it.  




Regular Vehicle Maintenance is Crucial for Optimal Performance 




Regular maintenance such as oil changes and tire rotations are absolutely crucial to keep your car running at its best. A full inspection will reveal any repairs that are needed. Worn out parts need to be replaced, moving parts need to be lubricated, and other parts will need to be cleaned. Keeping up with regular car maintenance will help keep you from breaking down and leaving you stranded on the side of the road at an inopportune time. 




Vehicle Repair Services Offered 




The Terry Auto Outlet NC service department provides the same services offered at other dealerships in Kernersville, NC: 

- Full Service Oil Change 

Complete Fluids Check 

Tire Pressure Check 

Tire Rotation 

- Alternator, Battery, Starter 

Cables, Wiring Diagnostics 

Front/Rear Brake/Rotor Replacement 

Calipers, Hoses, Hardware 

- Suspension Work, Full Service 

- Air Conditioning Service 

- Antifreeze - Coolant flush 

- Radiator and Water Pump Replacement 

- Computer and Electrical Diagnostics 

Excellent Service by Trained and Certified Mechanics




Terry Auto Outlet NC mechanics are highly trained experts who are familiar with working on your exact make and model of vehicle. From basic oil changes and tire rotations to larger repairs, all types of vehicle services are provided. Recommendations for services are made based on your mileage and service history and you will be notified about any potential issues before they become major problems. If a part is starting to wear out, but doesn't need to be replaced yet, your mechanic will mention it and note your file that it may need to be done at your next service appointment. Terry Auto's service department wants to be your primary service center for all your car maintenance and repairs. You can schedule an appointment with the service department online, on the phone (336) 497-5890, or stop by and visit the dealership at 975 Hwy 66 Kernersville, NC 27284. 




Maintenance Advice Available for Do-It-Yourselfers  




If you'd rather complete car repairs by yourself instead of taking your car to one of the dealerships in Kernersville that services vehicles, Terry Auto completely understands. Feel free to speak with the service department for support in maintaining your vehicle. Whether you need advice on parts or diagnostics, call and speak to a mechanic who can offer you their expertise. If the repair goes beyond what you're able to accomplish on your own, you can schedule an appointment with the service department online, on the phone (336) 497-5890, or drop by the dealership on 975 Hwy 66 Kernersville, NC 27284.
View Inside Our Service Department: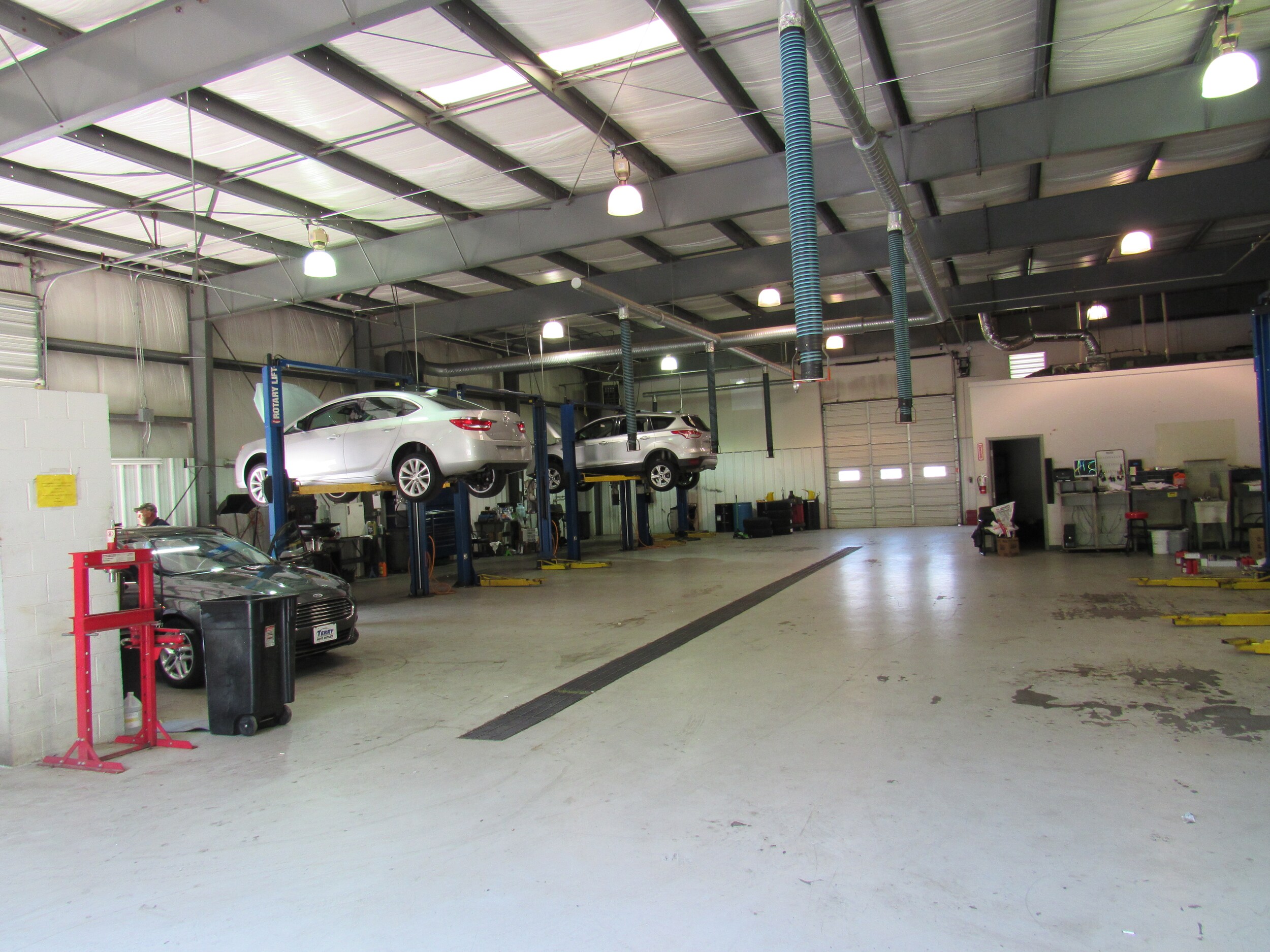 View Inside Our Waiting Room: